Bring your dogs, cats, rabbits, and guinea pigs to us. Routine care as well as unexpected visits are handled by our friendly and professional staff.
Preventive Health Care

Vaccinations
Parasite Control
Case Management for Chronic Disease
Nutrition Counseling
Dental Scaling, Polishing and Extractions
Spaying and Neutering
General Surgery
Feline Declaw
Toe Nail Trim
Anal Gland Expression
Microchipping
Feline Mat Removal
Geriatric Care and Consults
Photo Therapy (Cold Laser Treatment for pain and healing)
Acupuncture
Wound Treatment
House Calls
Diagnostic Radiology and Laboratory
Royal Canin Veterinary Foods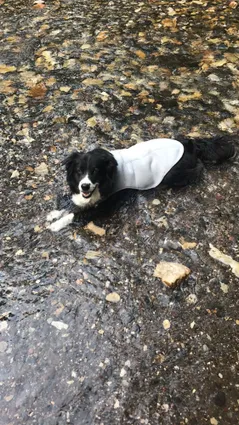 Featured Photos
Kitty the dog is a 12 year old Border Collie and she comes to BFVC for her Senior exam and bloodwork, dental work, and her nutrition needs!
Dr. Steve Watters using Cold Laser Therapy treatment on a feline client for pain management and healing.
Dr. Teresa examining a hedge hog who came in for it's annual exam.
Dr. Bull performing acupuncture on "Zeke" the dog.