Veterinary Support Staff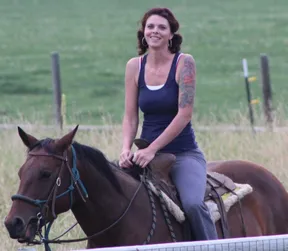 Valerie Lanoue, Veterinary Support Staff & Inventory Manager, has 14 plus years experience. She received her training in Phoenix, Arizona and has been with Burnt Fork Veterinary Clinic since September 2012. Her main focus is in dental procedures. Born in Missoula, Montana, she grew up in Stevensville. She is the mother of two amazing children and has three dogs and a cat. Valerie says, "My children are my world and animals are my passion.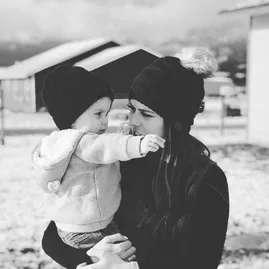 Carly Fournier, Senior Veterinary Support Staff, joined Burnt Fork Veterinary Clinic in Fall 2017. Carly grew up in the Bitterroot Valley and has been working in veterinary medicine since 2013. Carly enjoys spending time with her two dogs, her hubby Jason and her daughters Freya & Everly.

Faith Jundt, Senior Veterinary Support Staff, joined the staff in 2019. When not out exploring the great outdoors with her family, Faith likes to garden, bake and create artwork. She has been working around animals her whole life but has a special affinity for cats. With her quirky red/blue Heeler she likes to find a quiet spot to bird watch along the Bitterroot.
Benjamin Nentwig, Veterinary Assistant, joined the staff in April 2020. Ben has lived in the Bitterroot Valley for most of his life and graduated from Veterinary Technician School at Pima Medical Institute in Dillon, Montana in April 2020. He enjoys being in the outdoors doing things like hunting, fishing, and hiking. He also enjoys spending time with his family, friends, and especially his two dogs Daisey and Poppy. Working with all different kinds of animals has always been a very big passion of his and he hopes to get to do that for many more years to come.
Katie Richter CVT, Veterinary Technician, joined the staff in April 2020. Katie grew up in Lolo, MT and attended Pima Medical Institute in Dillon, MT graduating with an Associates as a Veterinary Technician in April of 2020. Katie loves all animals but her dog, Ollie, especially.

Vanessa Knox, Veterinary Assistant, joined the staff in December 2021. Vanessa graduated from the University of Montana in 2018 with a Bachelors of Ecology and Organismal Biology and has worked as both a veterinary technician and as an animal care technician at NIH/HIAID Rocky Mountain Labs. When she's not at the clinic, Vanessa loves to spend time with her husband and son and their dog Jupiter enjoying the beautiful Valley. Vanessa is the cat whisperer and would love to give your kitty a toe nail trim! Ask for her specifically :)
Rae Maart, Technician Assistant, joined our team Fall 2020. Rae attended PIMA Institute's Veterinary Assist program in Dillon, MT. She loves pets big and small, loves assisting during dentals, and could do toenail trims all day long! Make sure to ask for Rae! She is a gamer extraordinaire! If you want to talk the latest video game she's your gal.
Lena Jarvie, Veterinary Assistant, joined the BFVC team August 2022 after studying at PIMA Institute in Dillon, MT.

Lena says "the dream I had when I was seven years old came true and this is only the beginning. When I graduated Pima Medical Institute as a Certified Veterinary Assistant I had overcome many struggles and gained strength I didn't think was possible. I have continued to learn and grow in this field after graduation and now working at Burnt Fork Veterinary Clinic I am excited to share my story and give hope to animals and their owners.
In my time away from the clinic I enjoy: sketching, reading, music, gardening, self-defense, and horseback riding. My miniature horse brings me such joy each day.
Never give up hope. The struggles in the path can be stepping stones."
Mikayla King, Veterinary Assistant, joined the BFVC team Spring of 2022. Mikayla also attended PIMA Institute's Veterinary Assist program in Dillon, MT. She is a Bitterroot native, growing up in Corvallis, MT.
We also often host PIMA Institute Vet Assist and Vet Tech students! Check out the program here!
---
Reception Staff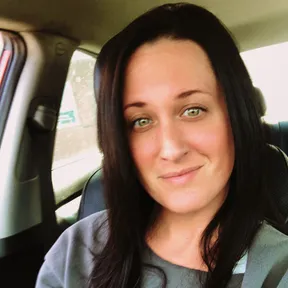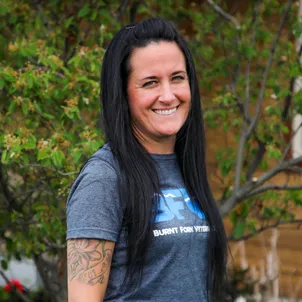 Tara Berning, Accounts Manager & Senior Receptionist, joined our staff August 2019. Tara loves animals big and small but loves her kitty "Lucy" and dog "Hank" extra. Tara is a transplant from Nevada, but loves being here in Montana. Her favorite thing about working at BFVC is helping clients and their pets!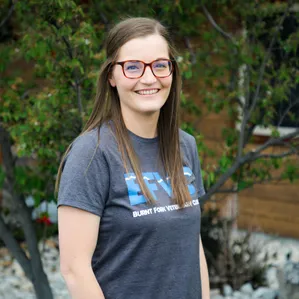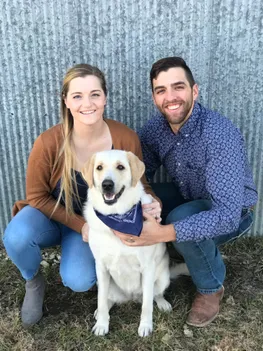 Hayden Burke, Social Media & Outreach Coordinator & Receptionist, joined our staff April 2020. Hayden is a Kansas native who moved to the Bitterroot Valley in 2019. When she's not in the office, she's either hanging out at one of her favorite places in Hamilton or enjoying a family hike with her husband and their fur baby, Juniper. She has fallen in love with the area and the people here and is eager to help make sure their pets are well taken are of.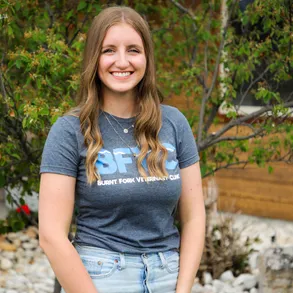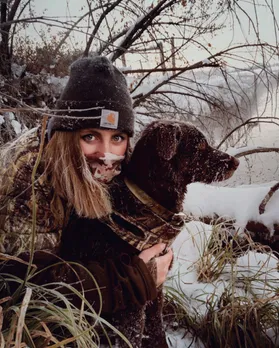 Prestley Robinson, Receptionist & Administrative Assistant, joined our staff June of 2020. Prestley has always had a love for animals and has two dogs of her very own that she loves to spend time with. Prestley has grown up in Stevensville and has a love for the community around her. In her free time she enjoys hunting and fishing with her dogs, as well as camping, traveling, painting, being with family, and helping others. Her favorite thing about working at BFVC is getting to help all the animals!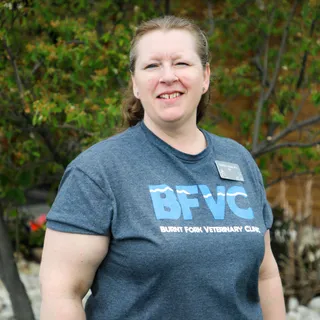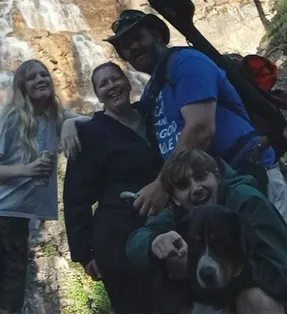 Joy Hunter, Receptionist, Joined the team at BFVC December 2022. Joy graduated from the Veterinary Technician program through SCI about twenty years ago, but never had the opportunity to work in the veterinary field with the animals that she loves. She is so happy to be able to now! She feels blessed and honored to be working with such a great team at BFVC and to get to know the clients that frequent the clinic. Although her background is mainly in accounts receivable, she has had pets; large and small; all of her life. As a child, she grew up on the back of her cherished horse and ran wild in the forests of MT with her dogs and cats (and learned wonderful and valuable lessons from them)! Joy, along with her husband and two children share their mini-farm with their Greater Swiss Mountain Dog, Zena; the two Siamese sisters, Melody & Harmony; ducks, chickens and bees. Joy and her family are outdoor enthusiasts and love spending time hunting, fishing, hiking, camping and you name it! She also has a passion for roller skating and puzzles! She's looking forward to meeting you and your beloved pets when you're in the clinic next!!!
---
Hospital Manager

Laura Frazee-Sonsteng is no stranger to Burnt Fork Veterinary clinic as she is Dr. Linda Kauffman's daughter. Laura has a B.S. in secondary education from Montana State University (Go Cats!) and has followed her passion of animals back to Burnt Fork Veterinary Clinic after working for several years in pet nutrition and retail at Dee-O-Gee in Bozeman, MT. Laura loves all creatures big and small and is really enjoying running a family business